Create Whatsapp account without mobile Number
Hi all, In this Blog i am going to explain you how to create a Whatsapp account without a mobile number.
The steps are easy and very simple, Please use this trick only for educational purposes.
First of all, let me first state you what are the applications u need to have in order to get the works done clean and neat.
1.GB Whatsapp — Click here to download it
2. Primo application — Click here to download it
3. An Internet connection Obuiously
GB whatsapp is a replica of Whatsapp, so you dont what to worry about the contents of your whatsapp. GBWHATSAPP Is different and WHATSAPP is different.
Hope you have downloaded all the above apps?
Step 1: Open primo app, Proceed with sign in. It will ask for your mobile number just click Skip button
After you complete all the registration procedures. you will get your Fake Mobile number.
Step:2 Almost 50% of the procedures completed, now open GBwhatsapp in your mobile. Then type the above generated mobile number. Wait for 1 minute. Then verify the mobile number with Call me option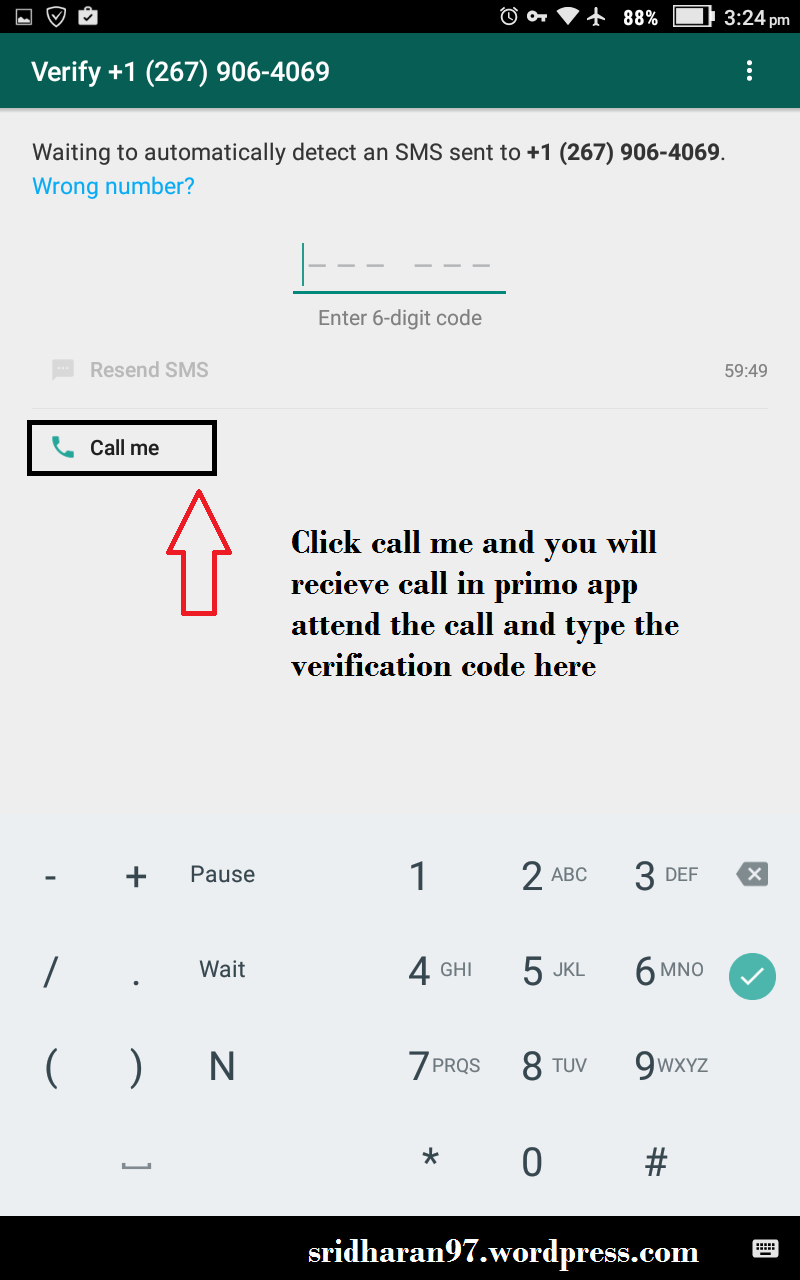 After recieving the call from primo App, Type the verification code and its all done.?
Its all done, now you have created a whatsapp account without Mobile number.. Have fun..
A common advice, Use this trick wisely.?
How To Send / Type WhatsApp Messages In Bold / Italics / Stickethrough In IPhone / Android Phone
Did You Know WhatsApp Has Largest Number Of User Active At Time. It Has A Ton Of User
Here Is How You Can Make Your Whatsapp Messages Bold And Italics And Strikethrough
Bold: Add an asterisk {*} before and after the specific words or phrases you want to embolden e.g. *hello*
• Italics: Add an underscore {_} before and after your chosen words or phrases e.g. _hello_
• Strikethrough: Add a tilde {~} before and after the words or phrases you want to strike a line through e.g.~hello~
Share if you find this trick useful. For any queries comment below.Thank you
Also Visit my blog sridharan97.wordpress.com
Credits
sridharan97.wordpress.com