Family, friends remember Sridevi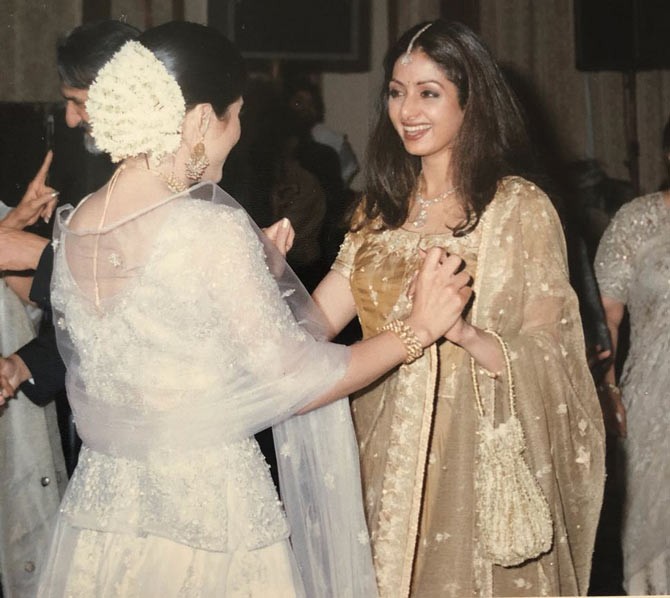 'My heart will always be heavy. But I'll always be smiling because it has you in it', elder daughter Janhvi Kapoor said.


'An unbearable loss is only made bearable through fond memories...We miss you #Sridevi. A whole lot', brother-in-law Anil Kapoor wrote.


'Will always remember the good times', sister-in-law Maheep Kapoor recalled with affection.
'A year already.. #Sridevi. You will live on through your work..', close family friend Shabana Azmi posted.