TERRORISM – AN ACT OF COWARDICE
Let me start off by quoting VIRUS' dialog from 3 idiots " LIFE IS A RACE….RUN! RUN! RUN! " I was in my 7th grade when I came across this say. I had a completely different opinion because the crux of the movie focused on the competition amongst students. But then, in 2014, when terrorists butchered innocent school children in Peshawar, I understood what VIRUS actually meant. " LIFE IS RACE….RUN! RUN! RUN!" , the faster a student runs, greater is the chance for his or her survival ! Never in their wildest nightmares would they have dreamt of getting shot by monsters wearing a veil over their faces when they were busy writing their exams. Killing children is an act of cowardice and terrorists are "cowards". And guess how Talibans justified their heinous crime ? By stating that they did not kill young children but killed adolescent children and Allah would be very pleased with their offering and also added that they have rendered a great service by banishing anyone and everyone who tries to stab their religion. Age isn't a factor that can be stated as an excuse when you take someone's life. Be it the death of an old man or an infant…life is life !
I define terrorism as an act of genocide, cruelty and violence, sanctioned under the name of religion. Terrorists are basically foul people who claim to be messengers of god and use violence and threat as a medium to intimidate people for political purposes. They also plan their attack to seek attention and gain publicity. There have been many terrorist attacks in the history, the recent one being the ISIS attack on the world's most beautiful city, PARIS. Men, women, children and even infants became prey to ISIS. The ISIS succeeded in accomplishing its goal of propagating Islam. People have started reading the Bhagvadgita of Islam, not because they value the Jesus Christ of Islam but they their own life more. They believed that knowing few verses from Quran will save their lives from people who have misinterpreted the Holy Book of Islam for their own need and deed.
Let me now walk you through another story pertaining to Talibans that dates back to late 1990s and early 2000. Talibans became notorious internationally for their harsh enforcement of their interpretation of the Islamic sharia law which resulted in the brutal treatment of afghan women. They decimated the afghan civilians, boycotted the usage of UN supplies including food and adhered to Russia's "SCORCHED EARTH POLICY" and burnt fertile lands and destroyed hundreds of thousands of homes.
In many villages , they carried long knives and used it to slit throats and skin people. They stated that the aim of the Taliban was to create a secure environment where the chastity and dignity of women may once again be sacrosanct regardless the fact that they were the ones to rape women including adolescent girls and pregnant women. They starved people for their military agenda and used humanitarian assistance as a weapon of war. Talibans treated women as sex toys and mere child bearing machines.
I would call ISIS ,Taliban and AlQaeda as terrorist organisations that provides a platform for men to quench their thirst for sex and blood. They run a network of human trafficking and abduct women, sell them into sex slavery but often claim that the restrictions they place on women was to enhance their way of revering and protecting the opposite sex . OH TALIBAN! That claim was the joke of the millennium.
Some women preferred to commit suicide over slavery and died with their honour unbesmirched. Education was a taboo and girls were forced to drop out of schools and colleges. Women who wished to leave their home had to be accompanied by a male relative. They had to wear the burqa 24*7. Those who disobeyed the imposed protocols were publicly beaten and flogged. Employment for women was restricted to the medical sector, because male physicians were not allowed to treat women and girls. Restraining women from going to work led to closing down of primary schools not only for girls but for boys as well because almost all the teachers were women. Confinement made women turn mad and depression became common. Taliban's misinterpretation of the Sharia Law had led to the legislation of child marriage in more than six countries. Young girls were married off to old men and were subjugated to their husband's wish and wants and were subjected to both physical abuse and mental torment.
Place names including the word "women" were modified so that the word was not used. Women were forbidden to laugh loudly as it was considered improper for a stranger to hear a woman's voice. Women were prohibited from participating in sports or entering a sports club. The world believed that only the men and wind were, are and will forever be completely free and that the emancipation of women is a freedom worth fighting for. The finally managed to subdue the Taliban rule in Afghanistan and crush them to pieces.
The only way to defeat terrorism is to resist getting terrorized. Never and ever let fear rule your life even if you are scared. Malala Yousafzai, the embodiment of bravery and the girl who did not want her future to be imprisoned inside four walls, dreamt of something more than just cooking and giving birth sets a great example to this statement.
The Quran has no verse stating that the only way to propagate a religion or take control of the entire world is by slaughtering innocent lives. NO GOD CONDONES TERROR! Be it Allah, Jesus, Vishnu or Buddha.
There is a reason Ramadan has the name RAM and Diwali has the name ALI. When the festivals of different religions are named in a way to promote harmony….then why don't we forget the differences in our religions and stay united ?
P.S: This article does not intend to offend people belonging to any race, community or religion and is just a write up that expresses my views. I apologize if it had hurt your feelings in any way !!!


Author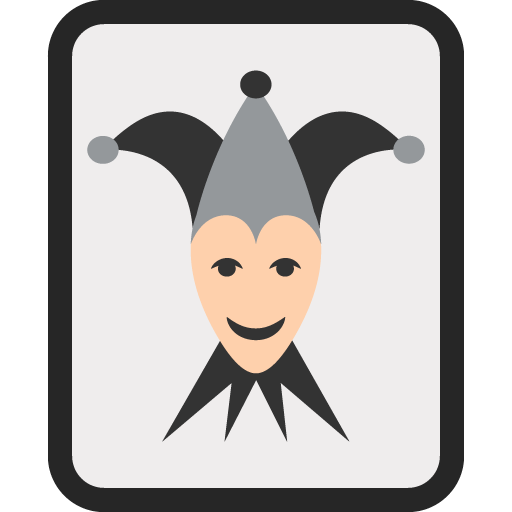 Anonymous