6 Tips for setting powerful goals
We all have our own individual dreams and ambitions. Though we might not be able to achieve some of our goals, there are a few who are successful throughout the way.
What makes these people unique you might ask? Here are 6 simple ways to easy goal setting.
1. Setting realistic and achievable goals:
This is the most basic step one has to follow in goal setting. It's great to have big dreams and ambitions, but let's be a bit realistic here. One can have a dream to become the president of India, and though it's not impossible, there are lots of processes to go into and not everyone is eligible. You must realise the difference between dreaming of a goal and practical goals. Practical goals help you change your current living in a way that it aligns you towards your ambition, whilst dreaming about goals creates a fictional motivation. So the first step is to set up a goal that is achievable, attainable and simply realistic.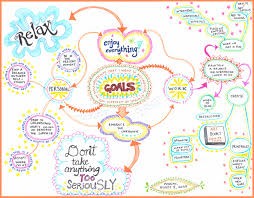 2. Creating a list of your goals:
Though it seems simple enough, writing down you goals helps in embedding it in your thoughts. It's like how our school teachers used to say, writing it down, helps better in memorising than simply reciting it over and over again. You can even create a personalised check list. Aim high and write down all the goals that matter to you and check them off once you achieve it. It's motivating to see your past goals checked off and makes you do even more.
3. Pre-arrange and itemize your goals:
When you come up with a list and write down your goals, you should first prioritize them accordingly. The goals that are simpler and can be put off for a while are considered as secondary goals whilst the bigger goals are the primary ones. Set your goals from primary to secondary so that you can give importance to the ones that count and matter.
4. Think of yourself 10 years from now:
Envisioning yourself 10 years from now is another method to help in self-motivation. Summing up your goals and thinking of how you much you will accomplish in 10 years and where it will take you by then helps in achieving your goals easier and earlier. You do not always need anyone else other than yourself in motivating you for following and achieving your goals.
5. Differentiate and create Main goals and Sub goals: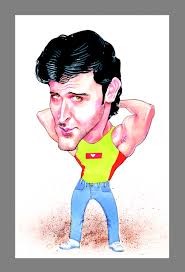 This step is easier explained with an example. Assuming that your goal is to learn dancing, your initial goal would be to attend dance classes 4 times a week for 6 months. But in the bigger picture your goal must be something even more extravagant and uncurbed. So instead of saying "I would like to go for dance classes, which is your Sub goal, say, "I want to dance like Hrithik Roshan'', which would be your Main goal. Your Sub goals 1. Setting realistic and achievable goals will always lead to your Main goals.
6. Make sure that your goals are only yours:
One of the major things people do in setting goals is having goals based on other people's dreams, be it your spouse, parents or friends. This is not advisable at all as the goal gradually turns into a non-passionate obligation. Make sure you have your whole heart into a goal that is completely yours. There is no harm in seeking advice or help that doesn't change or influence the object of the goal. You shouldn't let anyone judge or determine you goals as it is de-motivational and discouraging at times.
Additional tip ;)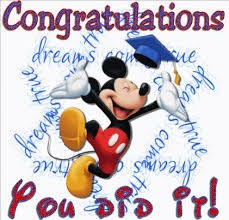 Once you have finished your deadlines, were able to strike out a few boxes on your goal checklist and managed to accomplish a few goals, you can take some time off to congratulate yourself on your success and give yourself a reward for you hard work. This will refresh your mind and prepare yourself for future goals and endeavours.
Setting up goals will help you realise your ambitions and help you overcome hurdles step by step and will ensure that you reach your goals in no time at all. Think about your position right now and how it is going to change soon. Follow these 10 steps and start following and achieving your goals!!!