Recent records broken by Virat Kohli
Care to participate in your office conversation? Well the big and constant thing is Virat Kohli. What internet of things is in technology ,Virat Kohli is of cricket.
Know these facts to amaze your friends.

Youngest Test skipper to score 200 in West Indies
At 27 years and 259 days, Virat Kohli became the youngest Test skipper to score a double century in the West Indies beating the previous record held by former West Indies skipper Denis Atkinson who was 28 years and 278 days old when he scored 219 against the visiting Australian side at Bridgetown in May 1955.

Kohli is also the third overseas skipper to score a double century in the Carribean joining England's Len Hutton and Australia's Bobby Simpson.

Kohli now has five Test centuries as skipper in Tests overseas which puts him level with Mohammad Azharuddin who also has the same number but from a vastly higher number of matches in comparison to Kohli.
Total number of 200s in a year by an Indian
Virat Kohli surpassed Sehwag and Sachin in number of double century in a calender when he scored 235 agaisnt England last match.He previously scored 200 against  New Zealand and West Indies.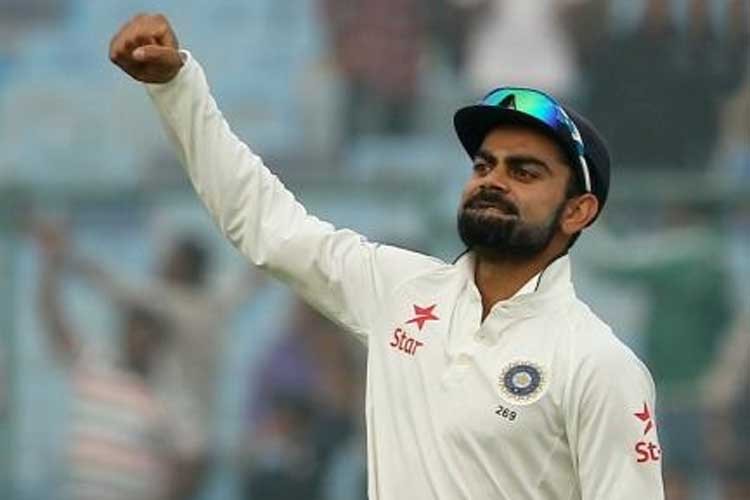 First Indian skipper to score a double century overseas
Virat "run-machine" Kohli became the first Indian skipper to score a double century overseas when he score 200 in Sir Viv Richards Stadium
He broke the previous best score set by Mohammad Azharuddin.Azhar score 192 vs new Zealand.
First player to have an average of 50 in all format
He is the only player to average above 50 in all three formats.
TEST average:50.53
ODI average:52.94
T20 average :57.17
Highest score by an Indian agaisnt England
When Virat Kohli scored 235 ,this was the highest by an Indian batsmen agaisnt England.He broke the record of the flamboyant Vinod kambli 224 .