HOW TO RUN ANDROID APPS ON YOUR WINDOWS PC?
Now-a-days,we all are very fond of using android apps.Instead it's being essential to use them for online shopping and netbanking etc., to lessen our burden.
All the citizens are using smart phones running with android operating system to run the android apps.
There is a new software called Bluestacks to be installed in our windows.
If you install the software you can run android app in your windows pc.
You can install the BlueStacks App Player on Windows 8.1, 8, 7 as long as the following requirements are fulfilled:
a}You must be an Administrator on your PC.
b}Your PC must have 2GB of RAM/main memory. ...
c}Your PC must have 4GB of disk space available for storing Android apps / games and their data.
If the above requirements are fulfilled ....
Here is the procedure to install the software.

step 1:
Download required BLUESTACKS version from internet.
step2:
Run the software after downloading the software.
step3:
open the bluestacks app player
Step 4:
signin with your details .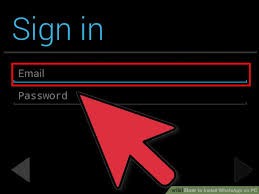 step5:
Install all the apps from playstore and enjoy using them.
One disadvantage of using this app player is the system slows down drastically and you can't run parallelly any other windows fastly.